July 31, 2023
Posted by:

Muhammad Shoaib

Categories: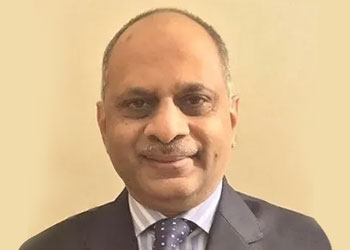 Faisal Anwar
Senior Management Consultant & Trainer
Faisal Anwar is a senior management consultant and trainer with diverse experience spanning over 30 years with top-notch multinational banks, i.e., RBS, ABN AMRO, Bank of America, and HBL as well as a multilateral development bank, ECO Trade & Development Bank, at its headquarters in Istanbul, Turkey. He has held top management positions such as: Executive Director & COO-Pakistan at ABN AMRO/RBS with oversight responsibility for shared services, i.e., Operations, Admin, IT, Legal & Compliance, HR, ORM, and Finance; and Chief Compliance Officer & Head of Global Compliance Group at HBL. Since leaving HBL in December, 2016 he is engaged in providing independent consultancy/advisory and training & development services to banks and other organizations in diverse areas including GRC (Governance, Risk, Compliance) and ESG (Environmental, Social, and Governance).
Faisal designed a course outline for "Ethics & Professionalism" as one of the new courses introduced for Institute of Bankers, Pakistan's (IBP) Superior Qualification certification (ISQ). Also, assisted as an expert panelist for the design of a new course on "Compliance" for the ISQ certification. He has been a speaker and panelist at various forums. He was selected as a member of the B20-Saudi Arabia international Task Force on Integrity & Compliance which provided policy recommendations to the G20 Leadership in 2020. He was a member of the B20-Italy Task Force on Integrity & Compliance as well as the Action Council on Sustainability & Global Emergencies, for 2021 and was also selected as a member of the B20-Indonesia Task Force on Integrity & Compliance in 2022.
Faisal holds a B. Com (Gold Medalist) Degree from University of the Punjab, Pakistan; BBA (with distinction) from University of Oklahoma, USA; and MBA from University of Texas, USA. He has attended several programs/courses internationally as well as locally at institutions like IMD in Lausanne, Switzerland; Center for Creative Leadership in Brussels, Belgium; LUMS in Lahore, Pakistan and is also a graduate of ABN AMRO's Senior Management Course held at Santpoort, the Netherlands. He is a Certified Director under the Code of Corporate Governance of SECP; attended Quest-Masterclass Course on "Corporate Governance & Director Duties Excellence", at Singapore; and holds the CCEP-I (Certified Compliance & Ethics Professional – International) qualification from SCCE (Society of Corporate Compliance & Ethics) USA. Also, he is a Life Member of PSTD (Pakistan Society for Training & Development) and PSHRM (Pakistan Society of Human Resource Management).