May 11, 2023
Posted by:

Muhammad Shoaib

Category:

Thought Leadership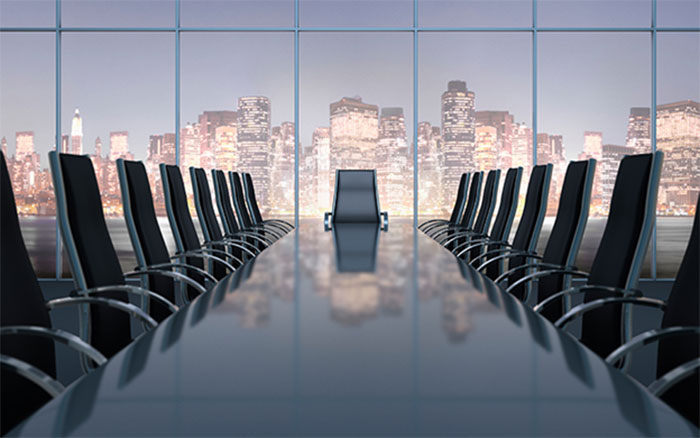 The Independent Director – Are companies taking advantage?
Written exclusively for PICG
by Shafaq Fauzil Azim, Chief Advisory Officer & Company Secretary – PICG
The Securities and Exchange Commission of Pakistan (SECP) in its 2002 Code of Corporate Governance encouraged listed companies to have effective representation of independent non-executive directors, including those representing minority interests, on their Board of Directors so that the 'Board as a group included core competencies considered relevant in the context of each listed company'. Over time this requirement was enhanced from an 'encouraged one director' to a 'mandatory one-third of the board'. However, the essence seems to have shifted from obtaining a group of leaders with core competencies that effectively enrich the oversight and direction of companies; to merely a process to comply with the regulatory requirement using those willing to join (read: 'support') the band wagon of those in control. The question then arises: Do companies really understand the utility of this regulatory benefit?
A 'truly' independent director does not have any material relationships with the company or management that would interfere with the exercise of his/her independent judgement, and thus is able to provide unbiased opinions to promote greater transparency and accountability (i.e., good governance). This in turn serves to improve overall corporate credibility and governance standards with Independent Directors functioning as somewhat of a 'watchdog', playing an essential role in risk management, and serving as a deterrent to possible conflicts of interest while exercising their duty of loyalty, thereby bringing about an enhanced 'conscience' to board decision making.
Further, contrary to common belief, they are not only supposed to look after the interest of the minority shareholder (albeit they must ensure the minority voice is heard and represented); but they must exercise their fiduciary duty of care by ensuring consideration of the interests of all stakeholders during deliberations, to add to the integrity and fairness of board processes and ensure the company operates in a legal and ethical manner.
The benefits of appointing Independent Directors have been debated globally and are very well established. Ironically, family businesses who most strongly oppose the addition of such directors may, in fact, be the biggest beneficiaries due to the facility of fulfilling the skill gap on the Board and catering to the issue of succession that arises in the 2nd and 3rd generation when most businesses start falling apart. The selection of the next family leader comes with its own set of emotional, business, and governance challenges, therefore, the presence of independent board members, who are neither part of the family nor too close to it, is vital. These directors, if carefully exercising their fiduciary duties, may also cause family businesses to bring about more order to an informal culture/ structure, encourage appointment of more professionals with the right skill sets in management and highlight the need for constant Director Development to keep family members abreast of the ever-changing corporate landscape. Appointing appropriately qualified external individuals may also help to create a cover for those family members who have no desire to be directly involved in the business.
External experience (both local and international) and technical knowhow (such as that of industrial practices and new technologies) are key areas that may facilitate Boards in ensuring innovation and long-term sustainability in line with the market in which they operate. However, the benefits of the above can only be reaped if the selection of such individuals is done with due care. According to a Harvard Business Review, not mere numbers but the quality is what matters which was evident in the financial crisis of 2008 where the failed institutions consisted of a majority of Independent Directors on their Boards[1]. Hence it is about quality and not quantity. Consequently, the composition of any Board should result from a skills and experience matrix assessment with the right diversity established as a critical success factor for board effectiveness. Independent directors should be chosen very cautiously from a pool of either successful businesspeople, with experience spanning several industries, years or in an area relevant to the organisation; or from government or academia, depending on the needs and interests of the company.
At the end of the day, any regulation remains futile if not practiced. It is not about adding a layer of legal obligations for governance but about improving the quality of people serving on the boards and changing behavioral dynamics. With over 4,400 Individuals (including 600+ females) in PICG's Independent Directors Databank[2] offering themselves for appointment on Boards, companies are spoilt for choice. The list offers an array of skills, experience, and diversity (age, gender, geography). So why not take advantage of this regulatory need and select the very best? In my opinion, utilizing this very powerful "tool" for long-term sustainability would be the smart thing to do!
[1] The Big Idea: The Case for Professional Boards – by Robert C. Pozen https://hbr.org/2010/12/the-big-idea-the-case-for-professional-boards
[2] SECP assigned PICG the task of setting up and maintaining a data bank of Independent Directors in July 2018 and issued the Companies (Manner & Selection of Independent Directors) Regulations, 2018 to provide guidance on information required on such Directors to facilitate selection and appointment by Companies.