Conference On 'Corporate Governance And Enterprise Competitiveness'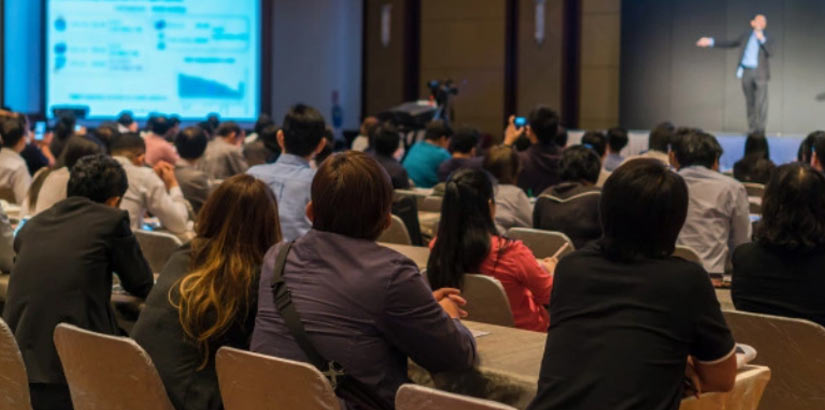 Pearl Continental Hotel, Karachi
Pakistan Institute of Corporate Governance (PICG) in collaboration with IoBM is organizing conference on "Corporate Governance and Enterprise Competitiveness" on November 10th, 2010
Corporate Governance
Corporate Governance deals with the complete set of relationships between a corporation, its board of directors, management, shareholders and other stakeholders. In recent years, regulators and legislators have intensified their focus on how businesses are being run. They are endeavoring to create a balance for disclosure measures, which is beneficial for all stakeholders including the board of directors.
In order to enhance the footprint of corporate governance, a firm should adopt the following measures.
Adopt an appropriate mechanism for effective governance.
Value shareholders and stakeholder rights and responsibilities.
Adhere and implement sound principles of direction and management
Understand the significance of setting up various committees and their composition and responsibilities
Implement the best practices in corporate management
Discussion will focus around:
Effective Board Composition/Independent Directors
Board Committees/Governance of Human Assets
Strategic Governance & Managerial Oversight
Disclosure-Transparency and Shareholder Rights

Strategy & Competitiveness
Competitiveness is a multidimensional concept encompassing three different levels of country, industry, and firm. This conference will address firm level strategy & competitiveness. Competitiveness at this level is productivity growth that is reflected in either lower costs or differentiated products that command premium prices'-Porter
Firm level competitiveness is of great interest among practitioners both corporate and academic. "Nations can compete only if their firms can compete!" argues Christensen of Harvard Business School.
Research shows that 36% of variance in profitability could be attributed to the firms' strategic characteristics and actions.
Interactions with industry professionals through workshops and questionnaire surveys hint that a key reason of low usage of competitiveness theories may be weak understanding of these framework and models. Little is known about the usage and applicability framework and models in developing countries such as Pakistan and India' Chaudhri (2001). Weakness in understanding competitiveness, specifically competitiveness processes from awareness to its integration with strategy may be a root cause of low competitiveness of firm in Pakistan.
Discussion will focus around:
Managing Industry Dynamics for Competitive Advantages
Innovating Value Chain Processes for Competitive Advantage
Generating and Making Strategic Choices
Aligning Structure, Resources and Culture with Strategy
Further Information:
2023-12-7
2023-12-7
Asia/Karachi
Conference On 'Corporate Governance And Enterprise Competitiveness'
Pakistan Institute of Corporate Governance (PICG) in collaboration with IoBM is organizing conference on "Corporate Governance and Enterprise Competitiveness" on November 10th, 2010 Corporate Governance Corporate Governance deals with the complete set of relationships between a corporation, its board of directors, management, shareholders and other stakeholders. In recent years, regulators and legislators have intensified their
Pearl Continental Hotel, Karachi
save event to calendar
register
* All fields are required