View From The Boardroom With Dr Ishrat Husain & MR.Shaukat Tarin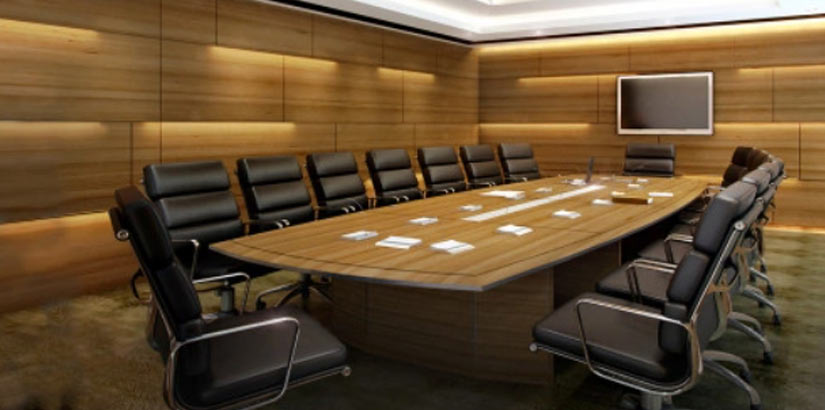 PICG's Center for Governance in Karachi
When a professional is in a leadership role, the relationships with their peers become the support they need to enhance their skills and develop goodwill in the corporate world. Keeping this in view, PICG has introduced breakfast networking sessions with established corporate leaders of Pakistan.
The first such session was held on the 21st of October 2015, at the PICG's Center for Governance in Karachi, with the senior banker and former Finance Minister of Pakistan, Mr. Shaukat Tarin leading the discussion. Mr. Tarin shared his experiences at the boards of HBL, UBL and Silkbank respectively. He also discussed in detail his experiences with the Privatization Commission and the role of Independent Directors at State Owned and Public Sector Corporations.
This breakfast session was attended by prominent members of the business community, including the Directors and Presidents of Pakistan's leading banks and financial institutions, who raised various questions with respect to evaluating company performance and customer satisfaction and regarding the independence and qualification of state appointed directors on the Board.
The session concluded with Mr. Fuad A. Hashimi, President & CEO of PICG, thanking Mr. Tarin for initiating PICG's "View from the Boardroom" series and sharing his impressive experiences in the Boardroom with the participants.
After the success of the first session with Mr. Tarin, PICG organized a second session of "View from the Boardroom", with the former Governor of the State Bank of Pakistan Dr. Ishrat Hussain, and recipient of both the Hilal e Imtiaz and the Nishan e Imtiaz for his services to the country.
This second session, held on the the 3rd of December 2015 at the PICG's Center for Governance at Karachi generated interest amongst individuals and professionals from various sectors including manufacturing concerns and the banking and finance industries.
The session covered a vast array of topics, beginning with the necessity of understanding the nature of the business, and the market, industry and economy that the organization is operating in, and followed on to cover the various types of boards and how each type of board may support the organization's growth and success or otherwise lead to a stagnation in organizational performance.
Dr. Hussain further highlighted the need for diversity on the Board of Directors to bring about a versatile approach to company strategy. He also discussed the importance of delineating management and board responsibility in order to prevent a conflict of interest and ensure independence, and the role of the Board Committees in the formulation of strategy and review and monitoring of strategy implementation. Dr. Hussain further discussed the need to maintain strong employee motivation by promoting a positive work environment and the basic requisite of embedding a culture of ethical behaviour.
The session concluded with questions from the participants who discussed in detail the current economic situation of Pakistan and the future business prospects of the country.
2023-12-3
2023-12-3
Asia/Karachi
View From The Boardroom With Dr Ishrat Husain & MR.Shaukat Tarin
When a professional is in a leadership role, the relationships with their peers become the support they need to enhance their skills and develop goodwill in the corporate world. Keeping this in view, PICG has introduced breakfast networking sessions with established corporate leaders of Pakistan. The first such session was held on the 21st of October
PICG's Center for Governance in Karachi
save event to calendar