Conference On The 'Role Of The Company Secretary'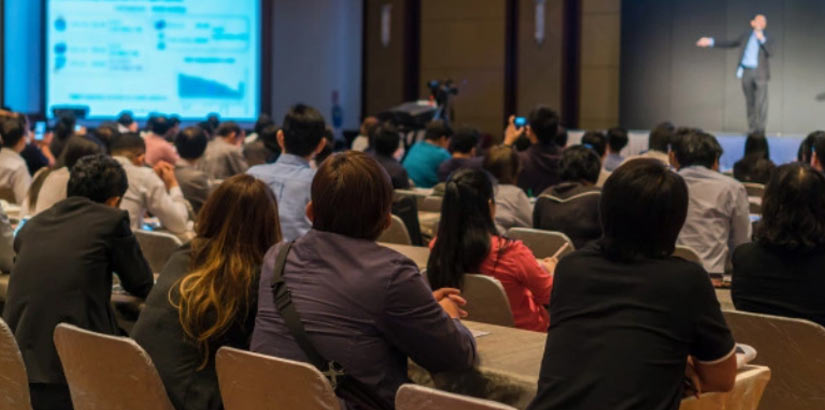 Pakistan Institute of Corporate Governance (PICG) organized a full-day conference on the 'Role of the Company Secretary' on Monday, May 17, 2010 at Karachi Marriott hotel.
With a brief introduction by Mr. Fuad A. Hashimi (President & CEO, PICG) the conference was focused on 'Raising the Bar' as one of the most challenging roles on the corporate landscape. The enhanced focus on board effectiveness and remuneration presents a major challenge to the Company Secretary but also an opportunity to develop non-core responsibilities. The core role of the company secretary alone is also becoming more challenging as the work of the board and its committees expands to meet the demands of developing corporate governance systems.
Mr. Ken Rushton, member of the Corporate Governance Committee of the Institute of Chartered Accountants in England and Wales, the Chartered Director Committee of the Institute of Directors and a member of the Private Sector Advisory Group of the Global Corporate Governance Forum, delivered the key note address on 'International Best Practices'. It was followed by presentations on 'Role of the Company Secretary in Pakistan' by Mr. Waheed-ur-Rehman (Group Chief-Compliance, Allied Bank Ltd.) and on 'Working procedures of the Board and its Committees' by Mr. Mahmud Dossa (Former General Counsel & Company Secretary, Shell Pakistan) in the first session. The session was concluded with an enlightening discussion forum.
During the second session, Mr. Moiz Ahmad (Consultant and Former Executive Director, ICAP) deliberated on 'How to develop a Model Annual Report' followed by the last presentation on 'Preparing for & Conducting Annual General Meeting for Shareholders' by Mr. Amir Waheed Ahmed (GM Corporate Services & Company Secretary, Byco Petroleum Pakistan Ltd.).
A highly interactive discussion forum followed the presentations raising issues on how to further enhance the role of company secretaries in the companies. In a nutshell, the objective of the conference was to highlight the current scenario and proposing a set-up where organizations in any segment, must run in a neutral manner under the framework of good governance.
Further Information:
2023-12-3
2023-12-3
Asia/Karachi
Conference On The 'Role Of The Company Secretary'
Pakistan Institute of Corporate Governance (PICG) organized a full-day conference on the 'Role of the Company Secretary' on Monday, May 17, 2010 at Karachi Marriott hotel. With a brief introduction by Mr. Fuad A. Hashimi (President & CEO, PICG) the conference was focused on 'Raising the Bar' as one of the most challenging roles on
Marriott Hotel, Karachi
save event to calendar